Hello, We are Angel Ray Media. We Love Web Design
Serving Crowley, TX, Fort Worth and surrounding cities - Well handcrafted. Well-thought-out.
Websites built on solid coding and elegant design.
Web Design Crowley TX
We create digital experiences for brands and companies by using creativity & technology.
Creativity. We make it personal.
Through pleasant and attentive consultations, we can find out what your taste is, whether it is a simple informational or a lavish multimedia site.
Technology. Expert analysis.
In today's competitive marketplace, you are either perfect or you are left behind. With traffic shifting towards mobile phone use, one cannot afford to have an online presence without a strong mobile interface
Crowley, TX Search Engine Optimization (SEO).
Is the science of adjusting a website's code, content and structure to make it visible on a search engine result page for particular keywords or combinations of keywords.The end-goal in any marketing venture is to generate a return on your investment, and SEO is capable of generating very attractive returns by bringing people to your website through search engines!
THE BENEFITS OF SEO
SEO is one of the most effective and important online marketing strategies. Where SEO comes into play is by ranking you higher on all the different search engines. The benefits are countless, but here are a few:
More traffic to your website from all the search engine referrals to your website

Brand building, since higher spots are associated with higher prestige

People who visit from search engines are interested in what you're selling, so they're more likely to purchase
Social Media Strategy. A social media strategy is your brand's roadmap for building awareness and engagement on social media channels. ... The approach should be guided by the needs of your customers to ensure social media marketing success.
For Design inquiries:
angel@angelraymedia.com
t: 682.499.6163
www.eliteairheat.com
Vacation Home Site (Redesign)
Sleek Architect Design
Modern Spa Design
Modern Roofing Biz Design
Restaurant Design
One Page Product Site
www.eliteairheat.com

Before working with Angel Ray Media, these guys had nothing but a Facebook page. We gave them the total package and delivered a full custom website in WorPress, Local SEO and Citations. Added their business to Yelp, Bing, Google and other big directories. We even gave them a solution to send clients to a financing link directly from within in their site, no more paperwork or gather personal info from their clients.

Vacation Home Site (Redesign)

A redesign for a client who is using Gocentral the GoDaddy website builder offered free through GoDaaddy. The client wanted simple, so that's what we gave them!

Sleek Architect Design

Sleek and professional architect design - Can be customized or completely redesigned to fit your business needs!

Modern Spa Design

Simple yet modern Spa design - We can customize or completely redesign tailored to your business needs!

Modern Roofing Biz Design

Simple and modern roofing design that can be customized or completely redesigned to your business needs!

Restaurant Design

Sleek and simple restaurant design that can be tailored to fit your restaurant needs or completely redesigned to be unique to you!

One Page Product Site

A simple ecommerce one page site with paypal payment gateway and more!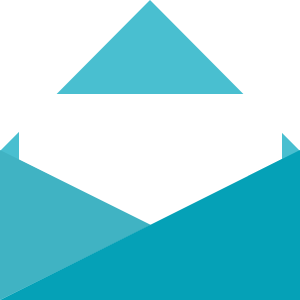 Ready to Start Your Website?
Contact Us Today
Got Questions? Call Us Today!